BRAND Photographer – For your Brand Photography
Brand Photographer solving Problems for your Business 
Business Owners !! Feeling Confused or Frustrated?? 
Looking to gain New  Profitable Clients? Then grab a copy of our FREE Brand Photography eBook to see how we can help you to meet your next New Profitable Client
Get Your Free eBook now
Your Brand Photographer – WHAT EXACTLY IS BRAND PHOTOGRAPHY?
Brand Photography is a suite of professional images that represent your brand visually, and fit with your brand identity. These can include photographs of you, your team, your products and/or service, your processes, your environments, your life, and details that uniquely tell the story of your brand. Designed for marketing use, to enable business owners to grow their brand and stand out from the competition, to attract clients, and make more sales.
WHAT KIND OF BRAND PHOTOGRAPHY CAN I HAVE?
There are two types of brand photography
Personal brand photography

 

Business brand photography.
PERSONAL BRANDING
Personal branding is the creation of a brand around a person rather than a business. Personal branding can be used to sell your uniqueness, everybody has their 'something different' – Your USP.  These can be used to set you apart from the crowd. Personal branding is like getting to know a person, their personality, their values, passions and expertise, by allowing people to get to know you through your brand, you will start to attract your ideal clients and like minded people.
Typical examples for personal branding
Life coach
Photographer
Fitness Instructor
Yoga Instructor
Blogger

 

Stylist
Artist
YOU are part of what clients are buying into.
BUSINESS BRANDING
Business branding is the brand creation of a business and is typically not fronted by an individual. Typically business branding includes selling a service or products.
An examples of a business brand
Restaurant,

 

Bakery,

 

Local boutique,

 

An artisan selling your craft
on-line e-commerce shop.
You have a product you are selling and that is what your business is.
Stylish and Creative Barbers in Solihull – The Cutler
Creative Photo Shoots with The Cutler  is always a fun event – you never know what is going to happen next !!
The Brand Photographer – How Your Brand Session Works
Once we have chosen a date to work together, we will book a planning session, either online or in person usually up to 1 hour.  We will discuss how your business works, brand colours, the clients you are trying to attract and how you go about this.
As your outfits and styling are important, I can recommend a stylist, make up artist at an additional cost if required.  We discuss several different locations we will use in your session to show you in the very best light.  We then plan your shoot considering all this information to maximise the time we have together.  
Here is a few ideas to help your successful brand photography shoot:
Make a list of your aspiration and create a Mood Board
Creating a list of what you would like to get out of your photoshoot will help you clarify types of images you would like.  Also creating a mood board for your brand will help you develop a colour palette, which you can use during the photoshoot.  This will help decide what you want to wear, do you want to wear your brand colours or co-ordinate with them?  
Wear a variety of outfits
Depending on the length of your photoshoot you may like to wear a variety of outfits.  You will want to use your brand photographs for months to come, therefore various outfits will add variety to your photographs (you don't want people to think you're wearing the same outfit all the time!).  This can distract your audience instead of them taking note of all the great content you are sharing. 
Aim for a range of styles
Stick with block colours (ideally some elements will coordinate with your brand colours).  Having various outfits increases the longevity of the images.  Try and avoid anything too trendy or seasonal (unless this is your brand!), this will enable you to use the images over a broader period of time without looking dated.
Stick with solid colours
It is best to wear solid colours so YOU remain the main focus of the image.  Distracting patterns and logos may look great day to day but can have the opposite effect in brand photography, causing a clash with backgrounds and the things around you. There are always exceptions but we can talk to see how this fits your brand.
It is also good idea in particular to consider your brand colours, and match with them. The purpose of the photographs is to use them on your website and other marketing pillars, so it is always a good idea to incorporate them where you can.  Don't wear colours that are the opposite of your brand and these may clash visually with other elements of your brand.  You can introduce subtly by using accessories, a scarf or shoes in your brand colours.
Keep things simple and be you!
Remember, just be you – you can't get yourself wrong – be authentic. Wear what feels right to you.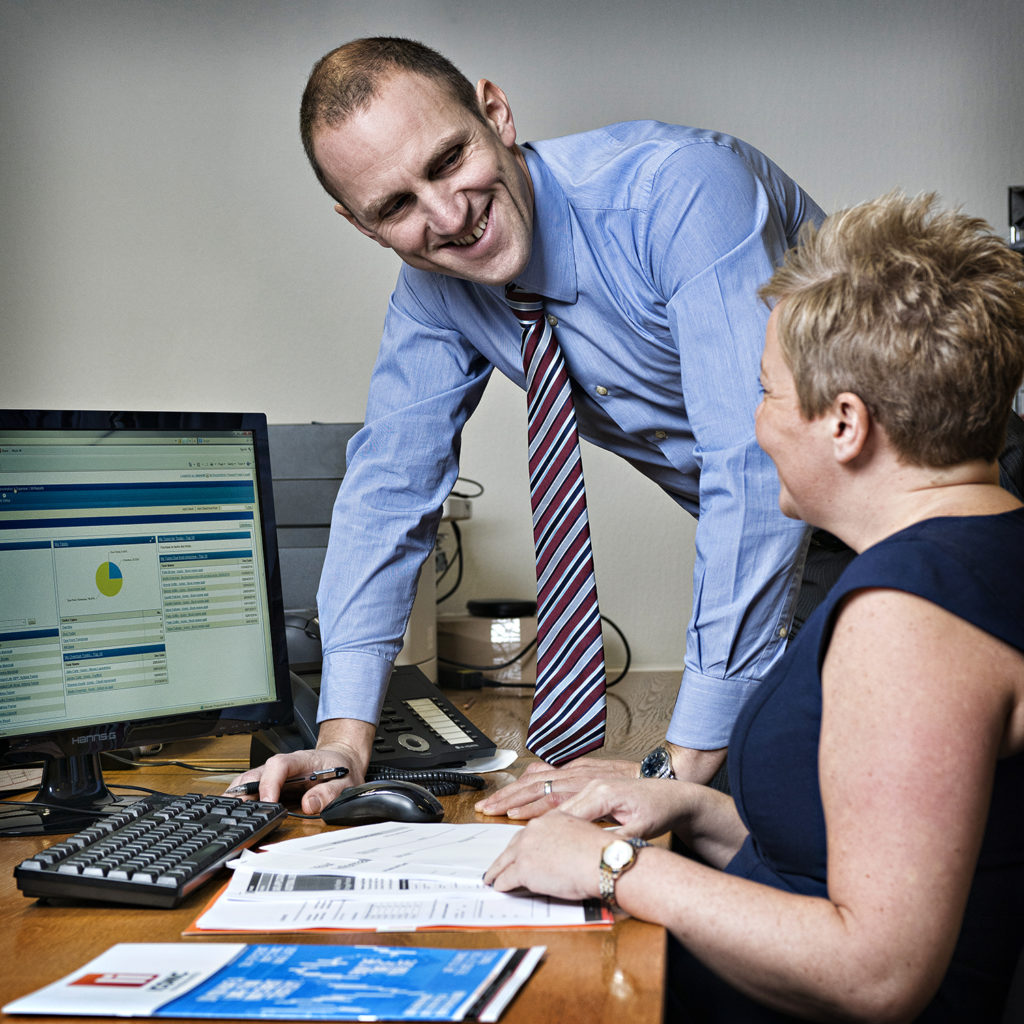 We help business owners and entrepreneurs create inspiring brand awareness, to their marketplace.
With a set of beautiful images we help you build a successful and profitable business, while also saving you time, stress, money and worry.  
Our objective to to provide you with a suite of beautiful, professional, on brand images. A Bank of  Images you will love to represent you and  your business.
Use these  on your everyday social media and online marketing.
We Produced a set of Branding Images for Iconic Investments for their Marketing needs along with a set of Headshots for use on their Brochures and Displays
If you are looking for an honest straight forward service talk to Iconic Investments
HOW TO USE YOUR BRAND PHOTOGRAPHS
Now you have your images – what should you do with them for best effect? Your brand photographs will strengthen your brand, raise your online presence and increase client engagement. Think about all the areas you have audiences and how your images are being used. See the following ideas:
WEBSITES – Visual content plays a huge part in showcasing your brand, your people (or you!) and your services and products, this is where brand photographs will help strengthen your brand image.
SOCIAL MEDIA – Social media plays a massive part in today's society.  There are so many platforms where you can engage with clients to showcase your brand, style, story and products via brand photographs.  These images can be used for cover images, profile pictures, advertisements as well as day to day posts.
BLOG POSTS – We all know how important blogging is, blogs can help increase traffic to your website and services (not to forget they're also great for SEO).  You can bring your blogs to life by including brand photographs to capture the viewer's attention.
E MAILS & NEWSLETTERS – Emails are one of the most effective channels to build strong relationships with your clients and adding brand photos make them come to life.
FLYERS & BROCHURES – Consistency of your brand images should cross all forms of print too following on from the digital presence above.
MAGAZINE PUBLICATIONS – Any magazine publications that you have managed to be included in too should showcase your brand. This is a perfect place to use your high quality brand photographs.
THANK YOU CARDS – Appreciation is under estimated and by sending out thank you cards to clients shows appreciation because without any clients there is no business.  They can help build and strengthen client relationships.
PRICING GUIDES – Ensuring all documentation including price lists and literature is on-brand shows a level of professionalism and will help elevate your brand.
STORE DISPLAYS & POP UP STANDS – Whether you're exhibiting or selling with a pop up display in a local shopping mall, showcase who you are, what you do and why you do it by using your brand photographs.
ECOMMERCE – If you have an online shop and you're selling products, consistency is key across your product photographs, go with what you like and maintain that look and feel.  
BUSINESS CARDS – We all love nice new business cards, mix this with your brand photography and elevate your brand,  Co-ordinating with your website and social media platforms (and everything else!) will show consistency of brand.
Working With AJ Holistic Therapy we have completed a Personal Branding shoot producing a fabulous set of images for their Social Media needs. 
Along side this we have Produced for them
A complete functioning Website
Leaflet for distribution
Adverts for local Press
Business Cards
Gift Vouchers
Look them up and give them a try AJ Holistic Therapy and stay young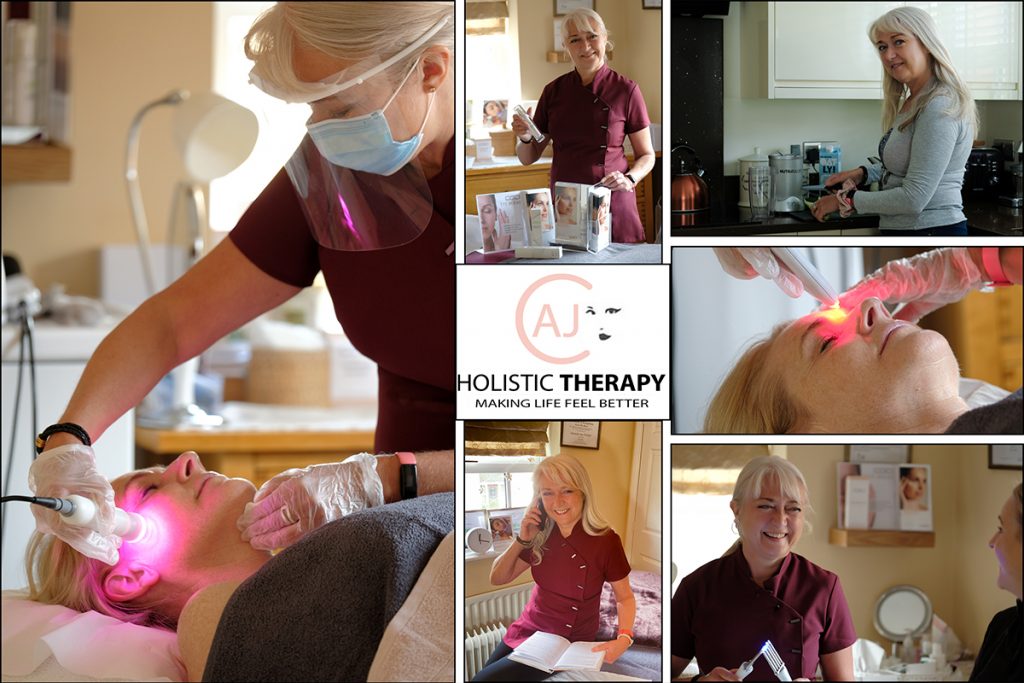 – Photography and Video Support for Social Media for this health Spa
The salt cave  is a hidden gem in the beautiful countryside of the Northamptonshire and Oxfordshire borders. At The Himalayan Salt Spa their aim is to improve people's health and well-being, with the use of Beauty Treatments and Halotherapy – nature's way of fighting against respiratory conditions. It Helps in the treatment of Asthma, COPD, Bronchitis, Cystic fibrosis, Allergies and skin conditions, as well as reducing the symptoms of these conditions it helps improve their immunity it is also beneficial for skin conditions such as eczema, psoriasis, and acne.
A safe, pain free and most relaxing form of treatment for all ages with no side effects. 
Check them out Himalayan Salt Spa
Jo Jo Wood has appeared on UK and international television and press, spoken at conferences and events about her design and her journey through woodcraft, and she helps people with their mental and physical wellbeing through woodcraft She has taught worldwide, as well as selling highly sought-after spoons online. You can find an appearance near you here, and catch up with her latest updates on instagram and facebook.
JoJo Wood is the director and founder of  Pathcarvers, a social enterprise based in Birmingham, UK. JoJo is a skilled and highly regarded craftsperson, having worked with wood all her life. She also spends a lot of time teaching, giving talks and spreading the beneficial aspects of craft and how it can help in every area of your life.
She also runs a tool making company, Wood Tools, with her father, where they make high quality affordable tools to help people along their carving journey.
She has a fantastic talent Carving Spoons and Clogs and a pleasure to work on a shoot with her.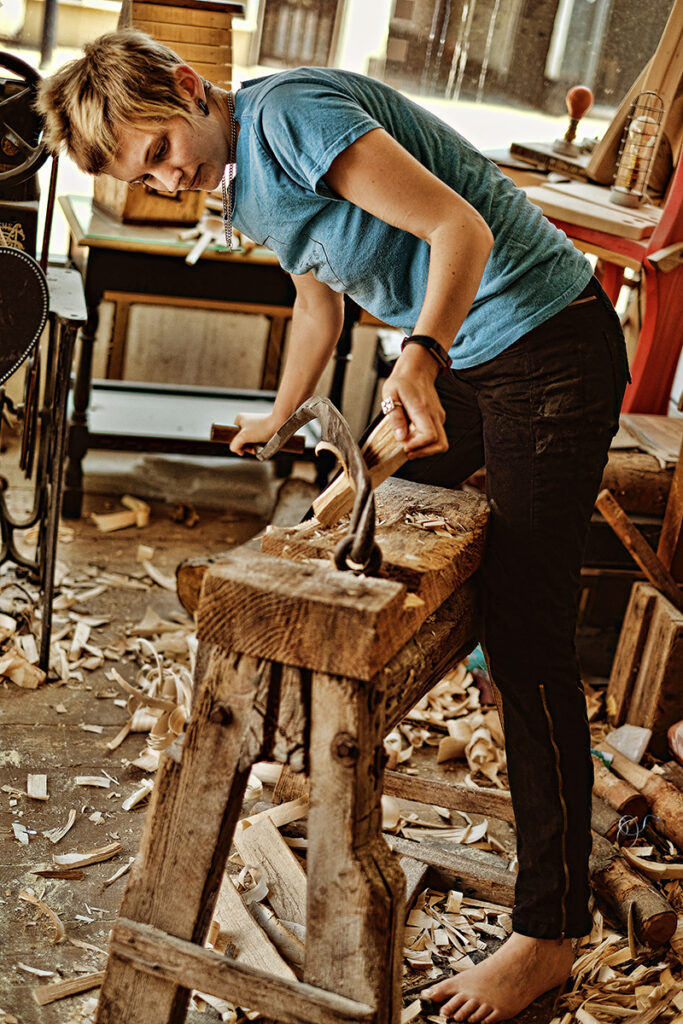 TAGS: BRAND PHOTOGRAPHER | Headshots| Personal Branding | Business Branding | Corporate Videos