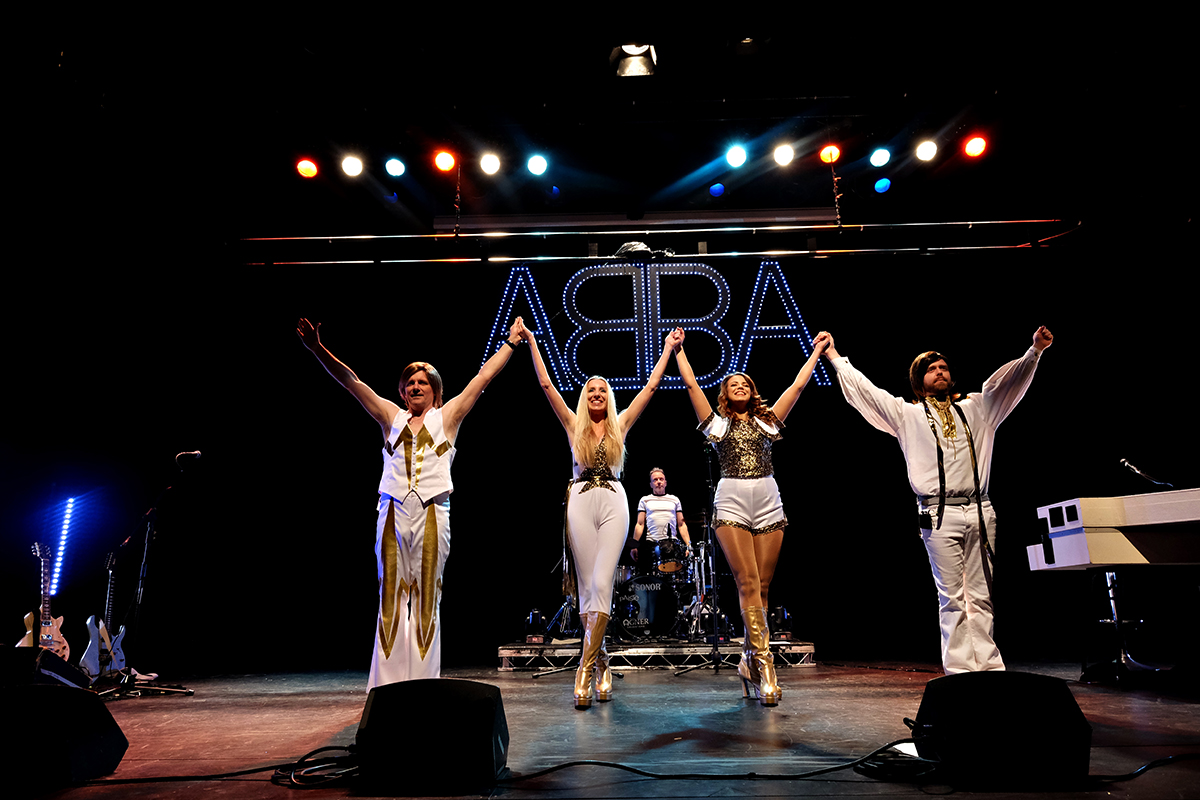 Live Music - 21st Century ABBA
I was delighted to capture a set of images from 21st Century ABBA's live show in Birmingham at the Crescent Theatre. Together with my colleague Peter was captured a set of images of this fantastic band. ABBA fans these are a must to go see.
a fantastic 2 hour show with costume changes and a myriad of songs from ABBA got the whole audience up dancing - what a fantastic night
Nina, Indrija, Marcus and Greg are 21st Century ABBA and they will fly you back to the time when ABBA ruled the pop music world! Playing all the hits and unforgettable ABBA songs with rocking guitar solos and the breathtaking piano parts. And let's not forget, they really look look quite like the fab four too! All the songs are performed live on stage, so come on! Join them at their next gig.